Main content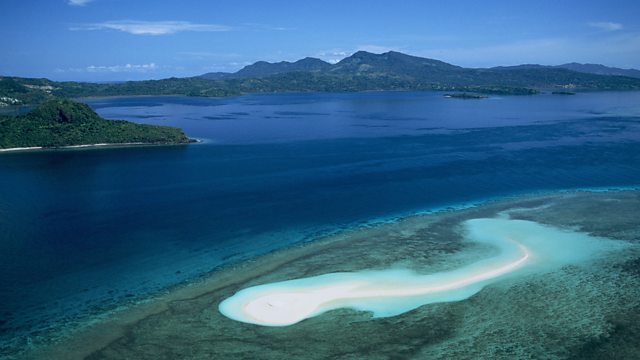 Volcanic activity in the Comoros Islands
Undersea tremors which began last May continue to be felt in French Indian Ocean territory
Since last May the Comoros islands in the Indian Ocean have been experiencing earthquake tremors and the island of Mayotte has sunk by more than 10cm. French geologists have set up monitoring equipment on land and the seabed to try to assess the extent of the continuing seismic activity.
Our diet influences our language according to a new study on the evolution of the way we bite. Softer foods, eaten more commonly as we developed cooking and agriculture meant our teeth wore in different ways and over time this has led to our ability to pronounce f and v sounds which rely on how we bring our jaws together.
Climate change is having a major impact on the ability of forests to recover after forest fires. If temperatures remain high and rainfall low trees have difficulty re-establishing. Over long time periods this could change landscapes, reducing forest cover.
Water on the moon, we look at why it is there and what it does.
Image: A white sand island in a lagoon, Mayotte Island
Credit: Getty Images
Last on
Broadcasts
BBC World Service

Online, Americas and the Caribbean, UK DAB/Freeview, News Internet & Europe and the Middle East only

BBC World Service

Australasia & East Asia only

BBC World Service

Online, UK DAB/Freeview, News Internet & Europe and the Middle East only

BBC World Service

Australasia, Americas and the Caribbean & South Asia only

BBC World Service

East and Southern Africa & East Asia only

BBC World Service

West and Central Africa

BBC World Service

Australasia

BBC World Service

East and Southern Africa, South Asia & West and Central Africa only

BBC World Service

except Australasia & West and Central Africa