Main content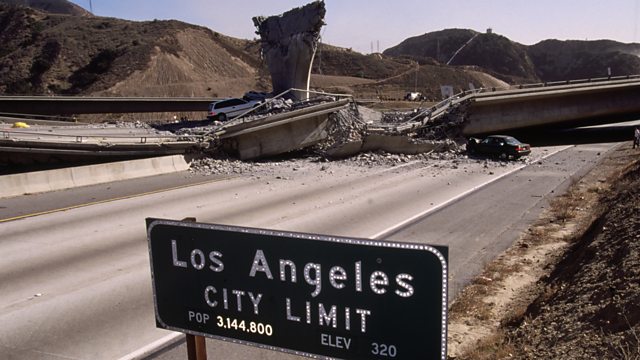 Detecting earthquakes with Fibre Optics
How a system designed to carry TV and internet traffic can help detect earthquakes
Los Angeles is famously earthquake prone, but it is also known for its technological advancement, being close to the heart of the computer industry. Seismologists have developed a new system which uses redundant capacity on fibre optic networks across the city to detect earthquakes.
Also in the programme the end of Opportunity – the legacy of the Mars Rover designed to have a working life of just 3 months, which continued to explore the Martian surface for 14 years.
And we look at fish and coral. How best can coral reefs be encouraged to regrow after destructive extreme weather events, and why fish farming may be a useful conservation tool as well as a lucrative business.
(Photo:Los Angeles, California: Earthquake Aftermath. Credit David Butow/Corbis via Getty Images)
Presenter: Roland Pease
Producer: Julian Siddle / Deborah Cohen
Broadcasts
BBC World Service

Online, Americas and the Caribbean, UK DAB/Freeview, Europe and the Middle East & News Internet only

BBC World Service

Online, UK DAB/Freeview, News Internet & Europe and the Middle East only

BBC World Service

East and Southern Africa, South Asia & West and Central Africa only