Main content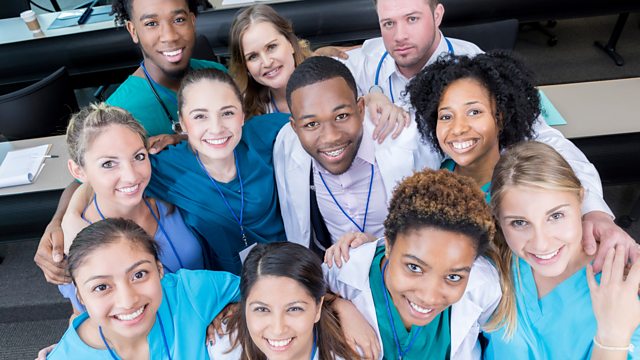 Why Free Movement is Crucial for Science
Why Free Movement is Crucial for Science. Also how cloud-sharing data from beehives help us understand these pollinators, and insight into where early fish evolved and diversified.
Two reports out this week are looking at internationalism and movement of scientists. The first is close to home in the form of a letter signed by a number of leading UK-based scientists (including 27 Nobel Laureates) to the UK Prime Minister and Jean-Claude Junker, President of the European Commission, citing grave concerns over Brexit becoming a barrier to scientific research, movement of scientists and collaboration. The second report is on the publication of results of a survey for the, Together Science Can campaign, looking more widely at the global movement of scientists.
Bee Cloud
Roland goes to see the World Bee Project Hive Network and discovers how utilising cloud technology, could help analyse huge amount of data from beehives across the planet.
Fish Evolution
The first vertebrates on Earth originated and diversified in the shallow water lagoons lining the mid-Paleozoic coastline. By understanding the habitat these creatures lived in 480-360 million years ago, we get a better idea of the evolutionary pressures which led some creatures to head back out of the water and evolve into land-dwelling animals.
Picture: Group of students, Credit: asiseeit/Getty Images
Presenter: Roland Pease
Producer: Fiona Roberts