Main content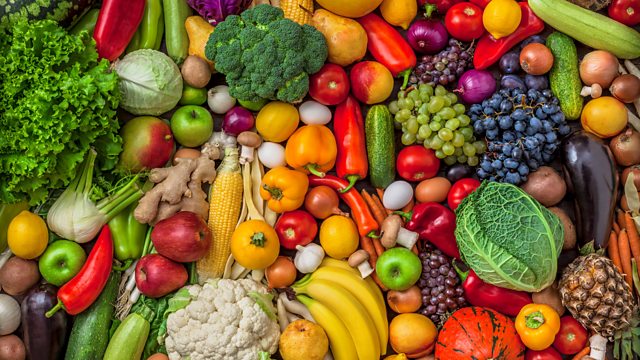 Will Earth Run Out Of Food?
Will Earth run out of food? Also wind turbines heating up, the dilemma of copyright in science publishing and detecting drug-use from fingerprint sweat
With the Intergovernmental Panel on Climate Change announcing that we need to keep global warming under 1.5 °C above pre-industrial levels, Science in Action explores the impact of food production on the environment. A new study calculates the current and predicted impact of land and fresh water use, fertiliser pollution and the change to more Western meat and dairy-based diets by 2050 and concluded that our current mitigation measures are not going to be enough. And that our planet will not be able to sustain this level of environmental cost.
Windfarms and Warming
A study of wind power generation across the continental United States calculates that the warming effect of wind turbines, due to possible circulatory changes in the atmosphere at night, could be enough to cause a 0.24 °C rise if the US switched to wind power for all their energy demands. It's a small change, but coupled with other environmental impacts of sustainable energy production, it has to be factored in.
Science Publishing and Copyright
Two scientific publishers are suing the academic networking site ResearchGate for breaking copyright laws. ResearchGate asks scientists to publish papers and articles on their site. The claim is that they are not putting enough checks in place to stop work that is copyrighted to pay-walled science journals being uploaded. Is social media, and greater connectivity on the internet, changing the way science publishing works and how profits are made?
Drugs from Fingerprints
Illegal drug-use often has a contributing factor in cause of death. Testing for drug-use in both living and dead people relies on detecting the breakdown products (metabolites) for drugs such as cannabis, cocaine, opiates or amphetamines in bodily fluids (blood, urine, saliva) or tissue samples. These are invasive and take time. Now a University of East Anglia spin out company "Intelligent Fingerprinting" have developed a device called the fingerprint drug screening cartridge that can detect metabolites of illicit drugs in the sweat found in fingerprints. And furthermore they can do this on dead bodies as well as living people.
Picture: Vegetables and fruits, Credit: Bojsha65/Getty Images
Presenter: Roland Pease
Producer: Fiona Roberts
Last on
BBC World Service
except News Internet & West and Central Africa
Broadcasts
BBC World Service

except News Internet

BBC World Service

except Australasia, East and Southern Africa, News Internet & West and Central Africa

BBC World Service

East and Southern Africa & Australasia only

BBC World Service

West and Central Africa

BBC World Service

Australasia

BBC World Service

West and Central Africa

BBC World Service

except News Internet & West and Central Africa