Main content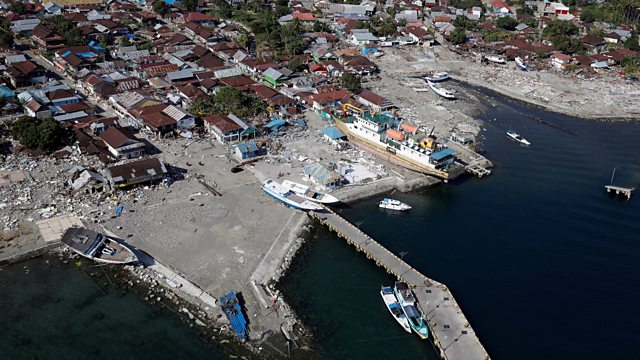 Sulawesi – Earthquake, Tsunami, Volcanic Eruption
The geology that makes Sulawesi a natural disaster hotspot. Also MASCOT lander on the Hayabusa 2 mission and the 2018 science Nobel prizes
The Indonesian Island of Sulawesi has been battered by natural forces. First an earthquake, followed by a devastating tsunami and now a volcanic eruption. Science in Action looks at the multiple geological factors that put the people of Sulawesi in such danger.
Hayabusa 2's MASCOT Lander
The Japanese spacecraft has successfully dropped the German-French observation robot and landed it on an asteroid, 300 million kilometres away, as part of a research effort that could find clues to the origin of the solar system. The Mobile Asteroid Surface Scout, or MASCOT, was released from the unmanned spacecraft Hayabusa 2 and headed to the asteroid Ryugu.
2018 Nobel Prizes for Science
The research that has earned the highest accolades in science this year include immunotherapy for cancer, directed evolution in the lab and optical tweezers.
Picture: A aerial view of the destruction caused by an earthquake and tsunami in Wani, Donggala, north of Palu, Central Sulawesi, Indonesia, Credit: Reuters/Darren Whiteside
Presenter: Roland Pease
Producer: Fiona Roberts