Main content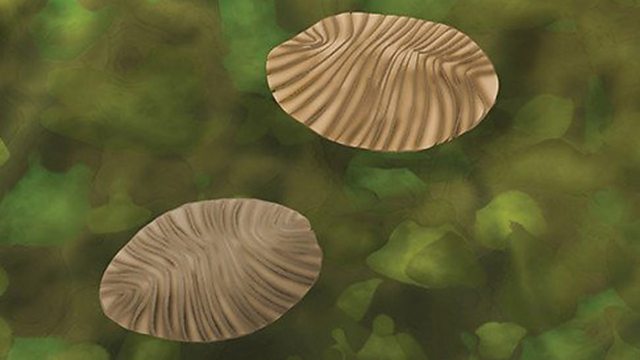 Dickinsonia – The Earliest Known Animal
Dickinsonia was the earliest known animal. Also adapting the thumb piano to identify counterfeit drugs, robotic trousers and measuring the weight of water dropped by hurricanes
The earliest known animal – Ancient fat molecules shed light on what is the earliest known animal on Earth. Dickinsonia were strange creatures, ranging from a few millimetres to over a metre in diameter. These oval 'quilted' mattress like animals swam in ancient seas over 571 million years ago. When an extremely well-preserved fossil turned up in North Western Russia with steroidal fat molecules attached, the scientists could conclude that this fat cannot come from bacteria and is a marker for higher life, establishing the Dickinsonia as the earliest animal on Earth known so far.
Weighing the Water from Tropical Cyclones
When storms such as Hurricane Florence or Typhoon Mangkhut hit land, they bring extraordinary amounts of water in the form of rain. The strong winds cause havoc, but it's the subsequent flooding and storm surges that are often responsible for the most fatalities and financial losses. With a warming atmosphere leading to these tropical storms carrying more and more water, we seriously need to understand what happens to the water when it's dropped in such sudden events. By studying what happened to the water in Texas, last year when Hurricane Harvey made landfall, scientists hope to get a better idea for flood mitigation strategies and flood preparation. And to do this they measure location, flow and amount of water on land using GPS measurements taken from satellites to see the actual weight of water pressing down on the Earth's surface.
Adapting the Thumb Piano to Identify Counterfeit Drugs
A new sensor based on a 3000 year old African musical instrument, the Mbira, Karimba or thumb piano, can be used to identify substances, including a poisonous chemical sometimes mistakenly added to medicines. The mbira sensor swaps the solid metal prongs for tubes that can be filled with the suspect fluid and the subsequent note when twanged changes with different densities of liquid. This can then provide an audible comparison to identify counterfeit or adulterated drugs.
Robotic Trousers
How can a pair of trousers help you walk? Scientists at the University of Bristol are testing out different artificial muscles, sensors and controls which can be built into special trousers to help the elderly, and people with impaired mobility, get around better.
Picture: Artists impression of Dickinsonia, Credit: Nasa
Presenter: Roland Pease
Producer: Fiona Roberts
Last on
BBC World Service
except News Internet & West and Central Africa
Broadcasts
BBC World Service

except News Internet

BBC World Service

except Australasia, East and Southern Africa, News Internet & West and Central Africa

BBC World Service

East and Southern Africa & Australasia only

BBC World Service

West and Central Africa

BBC World Service

Australasia

BBC World Service

West and Central Africa

BBC World Service

except News Internet & West and Central Africa