Main content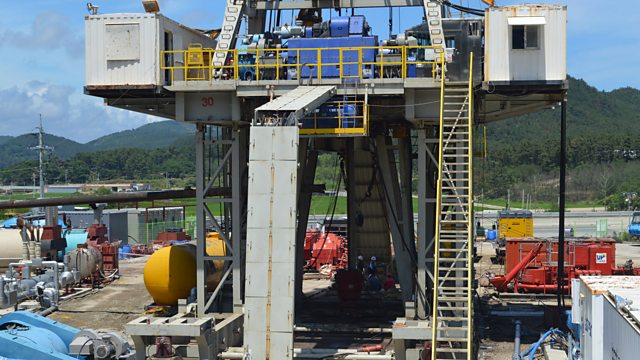 Geothermal Activity and Earthquakes
Geothermal activity and earthquakes; Rising carbon dioxide changes plant growth; One more spore could kill Europe's Ash trees; Shrimp power
New research suggests that an experiment in geothermal energy may be linked to an earthquake that hit the town of Pohang in South Korea last year. The usually geologically stable country also experienced another quake the year before. Roland Pease speaks to Dr Rob Westaway, a hydraulics engineer at the University of Glasgow who was involved in the geothermal operations, which included pumping water down to deep hot rocks and who is now investigating if there could be a link.
Rising Carbon Dioxide Changes Plant Growth
A long held idea that if you give certain plants more carbon dioxide then they will grow more is being questioned following a twenty year experiment in Minnesota. It appears that a different group of plants – known as C4 plants – are better at doing this in the long term than their C3 counterparts.
One More Spore Could Kill Europe's Ash Trees
New genetic analysis of the pathogen than causes Ash dieback shows that just one more deadly spore entering Europe from Asia, could wipe out European Ash trees altogether. The data shows that the current disease – which has killed 95% of the continents Ash – could have been caused by just one or two tiny mushroom like fruiting bodies imported from Asia.
Shrimp Power Waves
Could tiny little brine shrimps and their crustacean cousins actually change the currents in the seas? Roland Pease has been on the beach and finding out more.
(Photo credit: The geothermal drilling site near Pohang in South Korea - credit: Rob Westaway)