Main content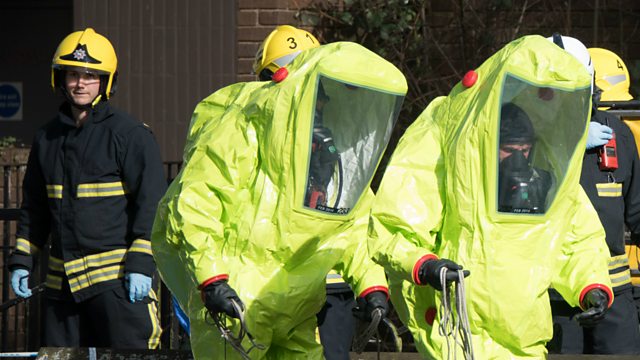 Tracing the Novichok Trail
How scientists are tracing the novichok trail in the UK using "hotzone" forensics – using mass spectrometry to work out where the nerve agent could have been originally placed.
How are scientists looking for the trail of the novichok nerve agent used in the Salisbury attacks? Roland Pease speaks to Steven Drielak a "hotzone" forensics expert, who explains the techniques he would use when investigating environmental chemical crimes.
Mircroplastics on land and in rivers
Much has been covered about microplastics in our oceans, but now Professor Chelsea Rochman from the University of Toronto reviews the evidence for their presence in freshwater and in soil.
Whalesong under the ice
We hear the song of the elusive bowhead whale, whose repertoire is far greater than other whale species studied so far. Their musical calls may even be as varied as those of songbirds, making them unique among whale populations and even mammals.
Bees, forests and paternity tests
How far do tiny bees travel to carry pollen from one plant to another? Professor Shalene Jha has been doing floral paternity tests in Panama to find out.
Picture: Investigators in hazmat suits at Salisbury
Photo: Matt Cardy, Getty Images
Presenter: Roland Pease
Producer: Ania Lichtarowicz
Scientists are establishing a fruit's paternity to discover and learn where bees travel