Main content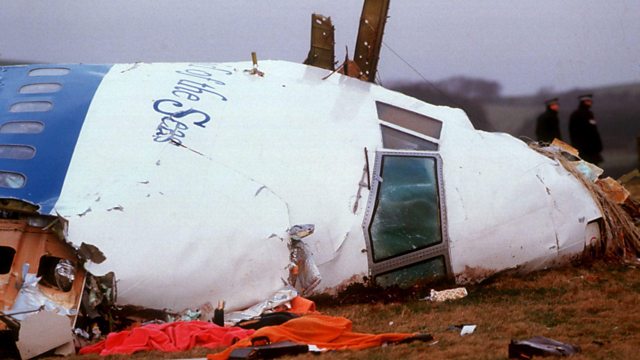 A Note in the Wreckage of the Lockerbie Bombing
Paul Hudson's daughter died in a plane crash. He took comfort in her notebook that was found at the site.
Thirty years ago this week, a plane travelling from London to New York exploded mid-flight over the Scottish town of Lockerbie. The town was strewn with debris, and the bodies of the 259 people on board as well as the 11 killed on the ground. Paul Hudson's daughter was a passenger and her death took a very heavy toll on his family, but months after the bombing her notebook was found in the wreckage, and Paul was able to take comfort in a message she'd written.
Peter Wohlleben is happiest when he's deep in the forests of Germany. He's a forester and author, using his passion for trees to keep the forests healthy.
Mongolia has one of the richest collections of dinosaur fossils in the world. When they died, before scavengers could get to them, the sand of the Gobi desert would cover them up and preserve them. And yet there are very few palaeontologists – dinosaur experts – in Mongolia. Bolortsetseg Minjin is one of the most prominent women in the field. Her father was also a palaeontologist, but when she was younger she didn't really understand what he did for a living, only that he would disappear off to the Gobi desert for long periods of time, and that she was always disappointed with the quality of gift he brought back with him.
Christmas is a busy time of year for David Alexander, a travelling showman. He performs a one man show of magic and illusions for audiences up and down the UK, evoking the magic of the Victorian showman of days of old. Outlook's Mariana Des Forges has been to meet him.
(Image: The wreckage of Pan Am flight 103. Photo credit: Georges De Keerle/Getty Images.)
Last on

BBC World Service
except East and Southern Africa, Europe and the Middle East, News Internet & West and Central Africa