Main content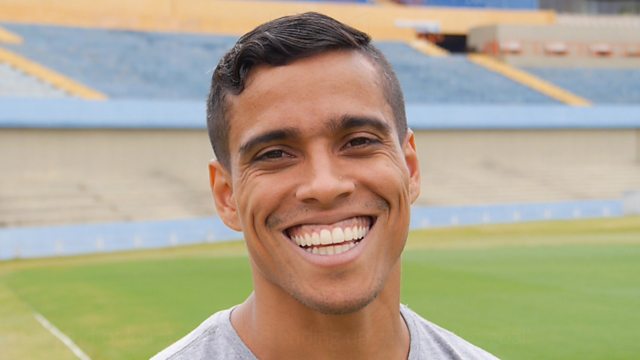 I Scored the Most Beautiful Goal in the World
In 2015 Brazilian footballer Wendell Lira scored a goal of such sublime beauty that it changed his life forever.
In 2015, an unknown and struggling footballer called Wendell Lira was playing for a tiny club in the Brazilian second division, when he scored a goal of such sublime beauty that it changed his life forever. There were just a few hundred people in the crowd, but news of the goal reached the sport's world governing body, FIFA, and was nominated for the Puskás award. It's an annual global competition to find the most beautiful goal in the world. Wendell won, and joined an illustrious cast of footballing superstars.
Japanese monk Ittetsu Nemoto is the abbot of a temple in a remote area in rural Gifu. People travel from far and wide to come and see him there because of an unusual workshop that he runs: to help those who are thinking of taking their own lives, stay alive. He has no specialist training for this, and his methods are unconventional, but he believes they can give people an understanding of what's valuable in their lives.
In August 2018, Toronto experienced severe rains and flooding. Because water was leaking into the basement of their office building, Klever Freire and Gabriel Otrin decided to move their cars. They were heading down in the lift when the elevator stopped, the doors wouldn't open, and water started gushing in. It was a race against time for police officers Constable Ryan Barnett and Constable Josh McSweeney to get them out before they ran out of breathing space. Outlook's Saskia Edwards takes up the story.
(Image: Wendell Lira. Credit: Gibby Zobel.)