Main content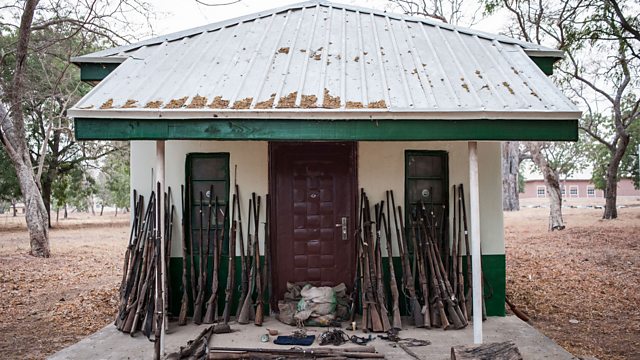 The Female Hunter Tracking Boko Haram
Aisha Bakari Gombi grew up hunting antelopes in North East Nigeria, but when Boko Haram arrived in her town she turned her sights on them.
As the Nigerian military continues its efforts to contain the insurgency of the Islamist militant group Boko Haram it has recruited local hunters to help. One of them stands out - because she's a woman. Aisha Bakari Gombi from Gombi town in Adamawa State spent much of her childhood shooting antelopes. Now she's hunting down Boko Haram fighters and has become something of a folk hero in her community.
The Skid Row area of Los Angeles is known as a place where thousands of people sleep rough every night - where there are drug problems and a high crime rate. It's not the kind of place where you'd expect to meet a judge - and certainly not one dressed in running kit. But that's exactly what you'll find if you come across Superior Court Judge Craig Mitchell. He's started a running club on Skid Row which takes struggling people and puts them on their feet again, quite literally.
Ellen Von Unwerth once got Lady Gaga to sit on a park bench with a skeleton, and persuaded film star Hugh Grant to juggle with lemons. She's a German photographer known for her playful and sometimes provocative pictures of A-list celebrities and supermodels like Naomi Campbell and Claudia Schiffer.
(Picture credit: Stefan Heunis/Getty Images.)