Main content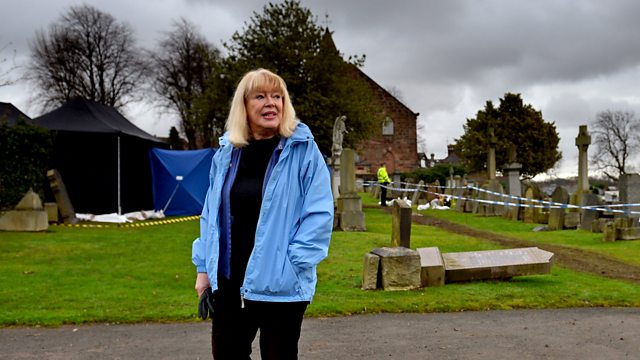 Trying to Prove My Father Was a Killer
Sandra Brown's 60-year quest for answers following the disappearance of Moira Anderson who went missing aged 11.
On the 23 of February 1957, 11-year-old Moira Anderson left her grandmother's house in the small town of Coatbridge near Glasgow to pick up some cooking fat to make dinner. She never came home. Sandra Brown remembers that day and believes her own father was responsible for Moira's abduction and murder. She has gone on to set up the Moira Anderson Foundation which helps children and adults affected by childhood sexual abuse.
Shaku Myoshin is not your average Buddhist monk. For a start, he has long hair, tied in a ponytail. But that is not the reason he is called the 'Funky Monk'. He goes by the name of Tatsumi and is known as Japan's beatboxing monk living in a temple in Kumamoto in southern Japan. Outlook's Alessia Cerantola has been to meet him.
Kinga Ociepka-Grzegulska has had a mountain to climb to get where she is today, literally and metaphorically. She works for a pharmaceutical company in Poland but in her heart, she's a rock climber and also a mother of two young children.
Hedgehogs used to be really common in Britain but they're endangered now and there's just one small group of them with a permanent home in London. Twice a year, a team of top wildlife scientists and volunteers from the Royal Parks, and the Zoological Society of London, go and count them. Outlook's Saskia Edwards went along for their most recent survey.
(Photo: Sandra Brown at Old Monkland Cemetery, Coatbridge, Scotland. Credit: Jeff J Mitchell/Getty Images)