Main content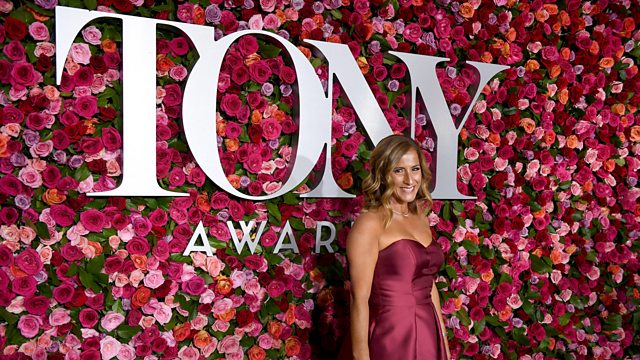 Singing to Recover from School Shooting
Drama teacher Melody Herzfeld shielded 65 students during the Parkland school shooting and used music as part of her work to heal the trauma of those who survived
At last week's Tony Awards in New York City, the prestigious 'Excellence in Theatre Education Award' went to a drama teacher from Florida called Melody Herzfeld. Melody works at the Marjory Stoneman Douglas High School in Parkland. On February 14th, 2018, a gunman entered the school and shot dead 17 people. Melody shielded many of her students and used music as part of her work to heal the trauma of those who survived. Colm Flynn went to meet her.
Meet John Watson, a.k.a. 'Sleep DJ'. Most radio stations try to keep their listeners awake and interested but John's online station in New Zealand has a totally different objective. Sleep Radio plays soothing ambient music 24 hours a day with the aim of helping listeners with insomnia to nod off. John Watson, also an insomniac, carefully selects all the tracks himself.
Frank Gardner is the BBC's Security correspondent. Frank reports on issues of domestic and international security and his work takes him to some of the most troubled places in the world. In June 2004, while reporting in Saudi Arabia, he and his cameraman, Simon Cumbers, were ambushed by Islamist gunmen. Simon was killed outright and Frank was shot multiple times and left for dead. The bullets missed his major organs but left him with life-changing injuries and in a wheelchair. But that hasn't stopped Frank from continuing his work as a journalist and still going into the field. Frank Gardner is one of the three judges who will be selecting the Outlook Inspirations Award's winners.
Image: Marjory Stoneman Douglas teacher Melody Herzfeld at the 72nd Annual Tony Awards
Credit: Photo by Larry Busacca/Getty Images for Tony Awards Productions