Main content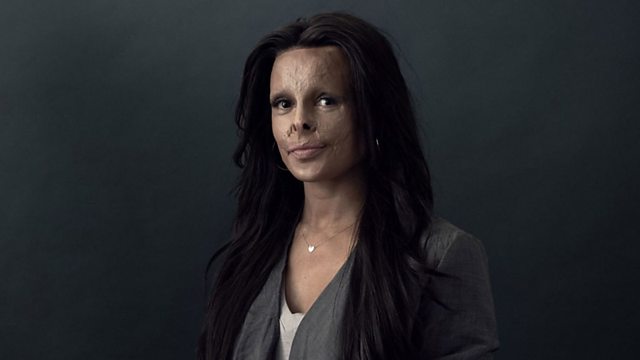 Finding Out if my Mum Tried to Kill Me
Annie Price was badly burnt as a baby in a caravan fire. Years later she heard disturbing rumours about how it had started.
Imagine growing up thinking that your mother had tried to kill you, what would that do to your outlook on life? Annie Price lived with that thought. She suffered thirty percent burns in a fire on the outskirts of London when she was just a few weeks old. Annie was taken away from her birth family and put up for adoption. She was very happy with her adoptive family, and it was only as she grew older, that she started hearing rumours that her mother might have been responsible for her injuries.
Gaza is one of the most densely populated places in the world, and it's seen a lot of conflict and a lot of human suffering. But there's one teenager, Maram Makkawi, who's been doing her best to help thousands of its stray animals. She's been speaking to Outlook's Saskia Edwards about why she does it.
Rob and Jason Holmes were first recruited as undercover agents when they were children. They were in Atlantic City on the lookout for black market goods - like replica designer clothes, sunglasses, watches. Their employer was their private detective dad and their fee was ice cream. Now they take on some of the world's biggest counterfeiters. It's all raids, Russian gangs, and (fake) Rolexes.
(Image Annie Price. Photo credit: ©BAFTA/Phil Fisk.)
Last on

BBC World Service
except East and Southern Africa, Europe and the Middle East, News Internet & West and Central Africa
Broadcasts
BBC World Service

Australasia

BBC World Service

except Australasia, East and Southern Africa, South Asia & West and Central Africa

BBC World Service

South Asia

BBC World Service

East and Southern Africa & West and Central Africa only

BBC World Service

except East and Southern Africa, Europe and the Middle East, News Internet & West and Central Africa