Main content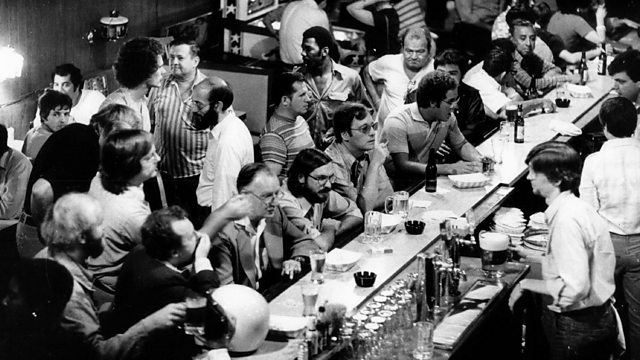 The Chicago Bar Set Up as a Sting
Unsure of how to mix drinks, journalists Pam Zekman and Zay Smith went undercover and opened a bar in Chicago in the 1970s to expose the city's extraordinary levels of corruption.
In 1977 journalists Pam Zekman and Zay Smith wanted to expose the extraordinary level of corruption in Chicago, so they went undercover and opened a bar. There were photographers hiding in the roof, and staff who were better at taking notes than mixing drinks, but it all paid off. As a result of the undercover work there were several criminal indictments and new reforms were brought in to tackle corruption in Chicago.
Klepetan and Malena are Croatia's most beloved couple. They are storks who have lived on the rooftop of Stjepan Vokić in the village of Brodski Varoš for the past 16 years. But when Klepetan flies to Africa for the winter, it is Stjepan's job to cheer Malena up while her husband is away. Outlook's Marta Medvešek has been finding out what that involves.
Former soldier and Outlook Inspirations nominee Leslie Binns was just 400 metres from achieving his lifelong dream of reaching the summit of Everest, when he came across an Indian climber who was in real danger. Sunita Hazra was running out of oxygen and would have died if it were not for Leslie who helped her back down the mountain. You can find the other nominees for Outlook Inspirations 2018 here, www.bbcworldservice.com/outlookinspirations
Outlook's Alisa Reznick meets Michelle Santiago, the radio host in Kuwait City who's created a lifeline for abused domestic workers from the Philippines.
Image: The Mirage
Credit: Jim Frost