Main content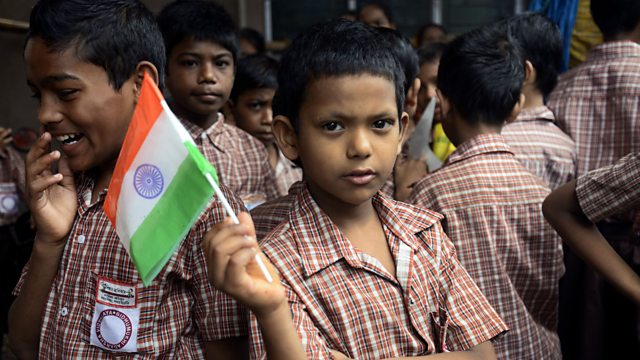 What's at stake in India's election?
Will the world's largest democratic exercise put India on a new path?
Battle lines have been drawn, alliances are being firmed up, and the electoral machine has kicked into action. With over 900 million eligible voters, the 2019 parliamentary elections in India will be the biggest exercise of democracy in the world. Voting will begin on 11 April and will be held in seven stages across India's 29 states.
Five years ago, the Hindu nationalist BJP won its first ever landslide victory, but can Narendra Modi's party win again this time? The BJP says it is the party of economic success and national security, but it has also been widely accused of unleashing ethnic tensions and restricting human rights. The main opposition Congress party has accused the BJP of destroying India's secular ideals, and say this vote is a battle for India's soul. So what is at stake in India's election? Ritula Shah is joined by a panel to discuss the challenges and choices facing India in this election year.
Photo: Boy holding an Indian flag. Crediti: Saikat Paul/Pacific Press/LightRocket/Getty Images)
Last on

Contributors
Sunil Khilnani - author of The Idea of India and Incarnations: A History of India in Fifty Lives 
Reetika Khera - Associate Professor at the Indian Institute of Management, Ahmedabad
Dr Anand Arya - Vice president of the UK chapter of the Overseas Friends of the BJP
Also featuring
Nalin Kholi -  Spokesman for BJP
MV Rajeev Gowda - Spokesman for Indian National Congress
Sangeeta Mahapatra - GIGA Institute of Asian Studies in Hamburg, Germany


Broadcasts