Main content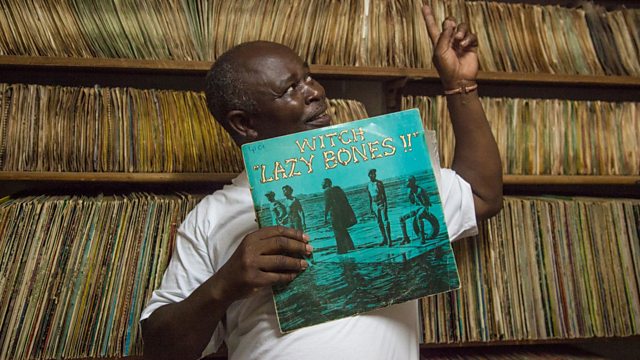 Zamrock: We intend to cause havoc
Emmanuel 'Jagari' Chanda, Zambia's first rock star tells his story and that of Zamrock.
In the wake of independence an explosive music scene gripped the southern African country of Zambia. Mixing western rock 'n' roll with traditional sounds, enterprising young musicians kick-started a raucous movement that came to be known as Zamrock.
Leading this charge was the charismatic frontman Emmanuel 'Jagari' Chanda with his band W.I.T.C.H. That stands for 'We Intend To Cause Havoc'. During the 1970s, Jagari and his fellow bandmates did just that, touring up and down the country playing to crowds hungry for home-grown rock music. But thanks to political upheaval, social change and personal struggles, Zamrock quickly receded into the annals of rock history - until now.
Join Jagari as he takes to the streets of Lusaka to tell his remarkable story as Zambia's first ever rock star, why he is one of the last standing and why, in his advancing years, he is happy to give Mick Jagger a run for his money.
Assistant Producer: Tolly Robinson
Producer: Craig Templeton Smith
Additional material supplied by Gio Arlotta
(Photo: Emmanuel 'Jagari' Chanda holds up a copy of his bands Lazy Bones album cover. Credit: Tolly Robinson)
Last on
Broadcasts
BBC World Service

except East and Southern Africa & West and Central Africa