Main content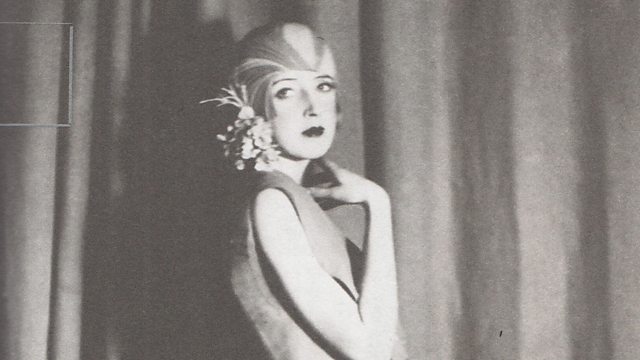 Syrena Songs
The story of Poland's Syrena Records, a label that defined the sound of a new nation.
Syrena Records was created in 1904. It sold millions of discs to new audiences hungry for shellac delights - opera singers, cantors, political humour and Yiddish theatre. Success allowed founder Juliusz Feigenbaum to invest in state of the art recording technology. By the time independent Poland was reborn in 1918 Syrena was well placed to shape the sound of a new nation.
Hot tango and jazz were performed by superb musicians and singers, mostly Jewish, mostly of a generation breaking away from the old world and facing the new. Adam Aston, Hanka Ordonka, Henryk Wars, Micheslaw Fogg and others cut disc after disc before playing in the elite night clubs of Warsaw. Some 14,000 records by artists at the top of their game. Outpourings of Yiddish tango, slinky foxtrots, romantic ballads. Records in Hebrew, Yiddish, and Polish. Songs such as The Last Sunday and Donna Clara went international.
In 1939, invasion and war ended Syrena and the Polish nation. Its factory and archives destroyed, its artists murdered or scattered in exile. But there was one last tune to play. Henryk Wars, former musical director at Syrena, formed an orchestra that became the soundtrack of Poles in exile and in military uniform. From Tehran to Palestine to the fortress of Monte Cassino, those musicians and singers that had once been the heart of Syrena now played songs of a lost nation, creating the anthemic Red Poppies of Monte Cassino. Monica Whitlock tells Syrena's story and travels to Warsaw to hear from a new generation of musicians recreating Syrena's sound.
(Photo: Syrena star Hanka Ordonówna. Credit: Syrena Record Company, Warsaw)
Last on
BBC World Service
East and Southern Africa & West and Central Africa only
Broadcasts
BBC World Service

except News Internet

BBC World Service

except East and Southern Africa, News Internet & West and Central Africa

BBC World Service

East and Southern Africa & West and Central Africa only