Main content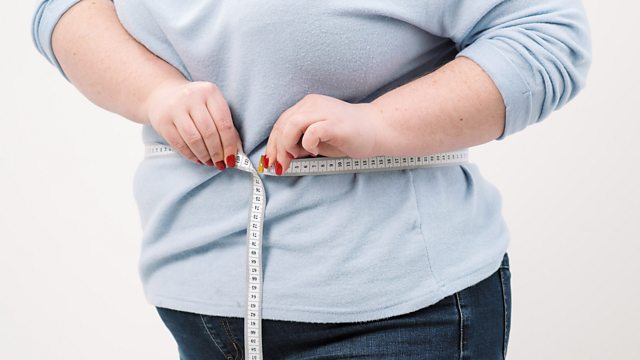 The obesity paradox
Why overweight people are more likely to survive a stroke; Fifty foods of the future; The women having to resort to using metaphors to describe the pain of endometriosis
It is well known that being overweight or obese puts a person at a higher risk of stroke, heart disease, diabetes, high blood pressure and many other conditions. But new research suggests that if a person does have a stroke, they are more likely to survive it if they are overweight. This adds evidence to what is known as the obesity paradox; namely that obesity puts you at risk, but might protect you in certain circumstances. Claudia speaks to the study author Dr Zuolu Liu, Vascular Neurology Fellow at the University of California Los Angeles Medical Center.
Algae, cacti and the horseradish tree - they may sound like parts of nature you would observe on a hike but, according to a new report, these are among the 50 so-called foods of the future we should all be eating. The report, compiled by the food manufacturers Knorr, WWF-UK and the Center of Public Health Nutrition at the University of Washington, is hoping to help find solutions to how we can reduce the impact our food has on the environment. And give us some health benefits as well. The BBC's Katie Silver went along to taste some of the ingredients in Paris and New York.
Have you ever been in such terrible pain that you cannot even find the words to describe it? Or cannot convince your doctor quite how bad it is? New research says this can often happen to women with endometriosis, who wait seven years on average to get a diagnosis. Dr Stella Bullo, a Senior Lecturer in Linguistics at Manchester Metropolitan University, and an endometriosis patient herself, studied the experiences of 150 women with endometriosis. She found that many of them found it hard to communicate the extent of their pain, and some resorted to metaphors to try and describe it. Her research has just been published in the journal Health: An Interdisciplinary Journal for the Social Study of Health, Illness and Medicine.
(Photo caption: An overweight woman measures her waist with a measuring tape – credit: Getty Images)
Health Check was presented by Claudia Hammond with comments from Dr Graham Easton
Producer: Helena Selby
Last on
Broadcasts
BBC World Service

East Asia

BBC World Service

Online, UK DAB/Freeview, News Internet & Europe and the Middle East only

BBC World Service

Australasia, Americas and the Caribbean & South Asia only

BBC World Service

East and Southern Africa & East Asia only

BBC World Service

West and Central Africa

BBC World Service

Australasia