Main content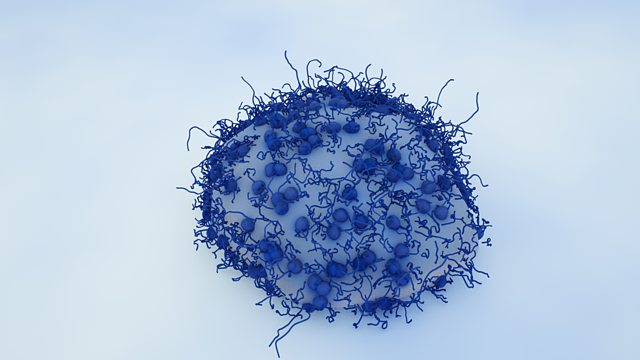 Potential Blood Test for Ten Cancers
Potential blood test breakthrough for ten types of cancer; tuberculosis patients "check in" by phone; harnessing disgust to improve public health
If a doctor suspects cancer is behind a patient's symptoms blood tests and scans can help to detect tumours. Tiny bits of tissue can also be extracted in biopsies – to see how advanced the disease is. Detecting cancer early offers a better chance of a cure. So news of a potential blood test to detect ten different types has been welcomed this week.
Bacteria are capable of changing – so that they become resistant to antibiotics aimed at treating disease. Antibiotic resistance is growing against tuberculosis – a disease which was diagnosed in more than 10 million people in 2016. In India an innovative technique is being used to get people to take their tablets – and cut the risk of antibiotic resistance.
Encouraging people to be healthier can involve gentle persuasion or giving some kind of incentive. Harnessing the most visceral of emotions – disgust – might not seem an obvious approach. Professor Val Curtis from the London School of Hygiene and Tropical Medicine has carried out an online survey in order to categorise the commonest types of disgust in order to harness its effects to fight against the spread of disease – such as encouraging people in India to install toilets in their homes.
(Photo: Pancreatic cancer cells. Credit: Getty Images)
Last on
BBC World Service
except News Internet & West and Central Africa
Broadcasts
BBC World Service

except News Internet

BBC World Service

except Australasia, East and Southern Africa, News Internet & West and Central Africa

BBC World Service

East and Southern Africa & Australasia only

BBC World Service

West and Central Africa

BBC World Service

Australasia

BBC World Service

East and Southern Africa & West and Central Africa only

BBC World Service

except News Internet & West and Central Africa