Main content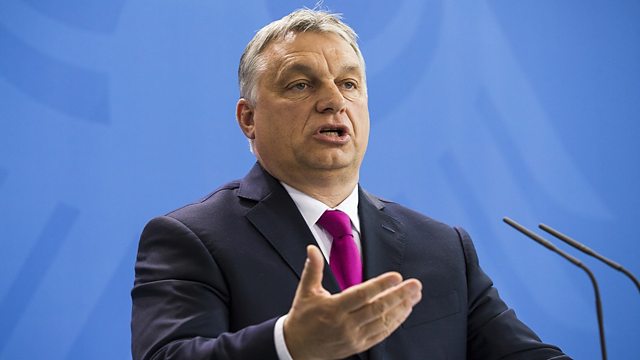 Orban takes aim
Hungary's PM clashes with the EU; meeting an Islamist coup plotter in Trinidad and a female archer in Bhutan; and in Jerusalem, a pre-school for Jewish and Palestinian infants
Hungary's Prime Minister once looked to Europe - and to funding from George Soros - to widen his country's horizons and make it more free. These days he's a proud nationalist, a populist, and an increasingly authoritarian leader. Stephen Sackur reports from Victor Orban's home town on what makes the Fidesz government so popular with many Hungarian voters.
Zeinab Badawi's been to Jerusalem - and heard from carers and parents at a mixed pre-school where Palestinian and Jewish children grow up together and learn to talk out their differences.
Yasin Abu Bakr was once a police officer in Trinidad; then he became a Muslim community leader; and then, in 1990, he tried to mount a coup against his government. Today some call him a gangster, while others think he's the country's best hope for beating back its rising rate of violent crime, including murders committed during gang feuds or connected to drug trafficking. Colin Freeman recently talked to him in Port of Spain.
And in the high Himalayas, Michelle Jana Chan recently got a lesson in archery from one of the very best bowswomen in Bhutan - a country with a proud history of using arrows to defend itself. But what's it like to compete in not just one but TWO Olympic tournaments when pregnant - and can Dorji Dema get Michelle to hit the target?
Photo: Viktor Orban is pictured during a press conference at the Chancellery in Berlin, Germany on July 5, 2018. (Photo by Emmanuele Contini/NurPhoto via Getty Images)