Main content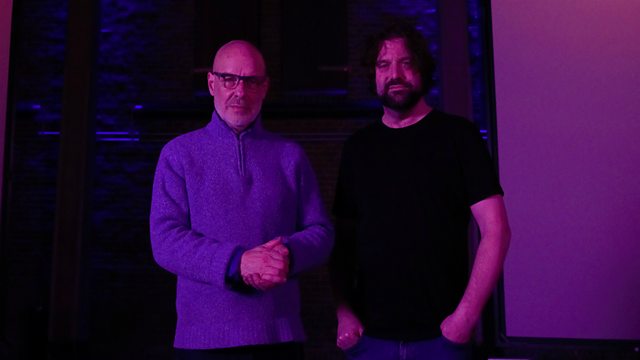 Bloom App is 10!
The creative music app is relaunched on its 10th birthday, Click meets its creators Brian Eno and Peter Chilvers to learn more about the tech behind it.
"The first great iPhone app" – Bloom celebrates its 10th birthday
Ten years ago Brian Eno and musician and software designer Peter Chilvers launched the Bloom app on the iPhone. It revolutionised app development and was called "The First Great iPhone App" by Gizmodo. Requiring no musical or technical ability, the Bloom app enabled anyone to create music, simply by touching the screen. Now Brian and Peter are launching Bloom 10 Worlds - it adds 10 new worlds to the original app using enhanced visuals and music generation software. It will also be available on Android for the first time. Click went to meet Brian and Peter at Brian's studio in west London to learn how they came to create the original app and how technological developments have allowed them to update it.
(Photo: Brian Eno and Peter Chilvers. Credit: Microsoft)
Producer: Ania Lichtarowicz
Broadcasts
BBC World Service

Online, Americas and the Caribbean, UK DAB/Freeview, News Internet & Europe and the Middle East only

BBC World Service

Online, UK DAB/Freeview, News Internet & Europe and the Middle East only

BBC World Service

East and Southern Africa, South Asia & West and Central Africa only