Main content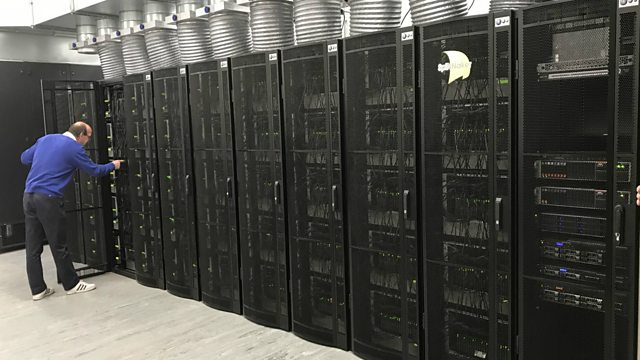 A Million Processor Supercomputer
The world's largest neuromorphic supercomputer. Also the first AI Swahili medical app, coding at the UK's National Railway Museum and the gig economy making work formal in Africa
Largest neuromorphic supercomputer
The world's largest neuromorphic supercomputer has just been switched on. Called the Spiking Neural Network Architecture or SpinNNaker, it's built to work like the human brain and can complete more that 200 million million actions per second, making it the fastest of its kind in the world.
First AI medical app in Swahili
Ada, an AI powered health platform, is launching in Swahili, making its health assessment technology available to more than 100 million people in Sub-Saharan Africa. The app uses data from real medical cases as well as knowledge from doctors and scientists. But how useful will it be if access to the internet or a decent smart phone is limited?
Coding with the Flying Scotsman
The UK has the lowest percentage of female engineers in Europe. To increase these figures the UK government has embarked on a "Year of Engineering" campaign. Our reporter Jack Meegan has travelled to the National Railway Museum in York – the home of the world famous Flying Scotsman locomotive - to find out more about the Future Engineers event designed to get girls into technology and engineering.
Is Uber in the US?
Is the question that Yinka Adegoke was asked once when he hailed an Uber in Nairobi. Yinka is the Africa Editor for the Quatrz news website and he's just published a piece about how the gig economy, pushed on by technology like Uber, AirBnB and other apps, is becoming increasingly vital to many African economies.
(Photo: The world's largest neuromorphic supercomputer. Credit: The University of Manchester)
Producer: Ania Lichtarowicz