Main content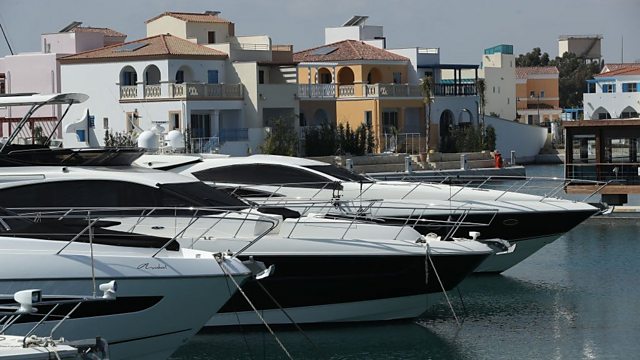 Russian Money, Cypriot Haven
Known as a mecca for Russian money laundering, Cyprus is trying to clean up its act.
Five years ago, Cyprus was in crisis. An international bail-out worth over ten billion dollars saved the economy from meltdown, but also cemented the Mediterranean country's ties to wealthy Russians. Many of them received a slice of Cypriot banks for cash seized from their accounts to help fund the rescue plan. A controversial and lucrative investment-for-passport scheme has also attracted Russian money - as well as new EU scrutiny.
While many banks have ditched their Russian clients and authorities have implemented a new system of stringent checks, Ivana Davidovic travels to the port of Limassol to investigate whether Cyprus has really cleaned up its act.
(Picture: Yachts line the marina in Limassol, Cyprus; Credit: Sean Gallup/Getty Images)
How the 2008 crash shaped our world