Main content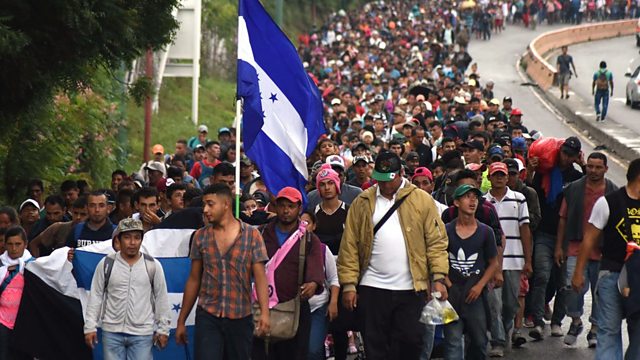 Who Gets to Chase the American Dream?
A history of immigration in the United States
A caravan of migrants heading to the US-Mexico border has sparked more debate around immigration. Manuela Saragosa speaks to Reihan Salam, executive editor of the conservative magazine National Review, who argues that America's immigration policy has to move with the times. Aviva Chomsky, professor of history at Salem State University in Massachusetts, says the narrative of the American Dream has never been quite what it seems.
(Photo: Honduran migrants heading to the US border, Credit: Getty Images)
Featured in...
What's at stake, and what could change, in the 2018 US mid-term elections?
How the 2008 crash shaped our world