Main content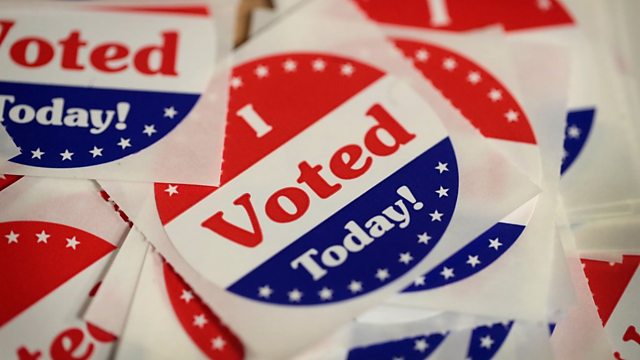 Buying the Midterms
How candidates raise and spend billions of dollars in US elections
More than $4bn has already been raised by candidates running in the midterm elections in the United States. Ed Butler speaks to Shelia Krumholz, executive director of the Center for Responsive Politics and Charles Myers, chairman of Signum Global Advisors, on how Wall Street is giving more money to the Democrats this year. Michael Whitney from The Intercept describes Beto O'Rourke's record-breaking fundraising in Texas. And Mike Franz, co-director of the Wesleyan Media Project, discusses whether spending big on your campaign really matters.
(Photo: Stickers made available to voters in Iowa, Credit; Getty Images)
Featured in...
What's at stake, and what could change, in the 2018 US mid-term elections?
How the 2008 crash shaped our world