Main content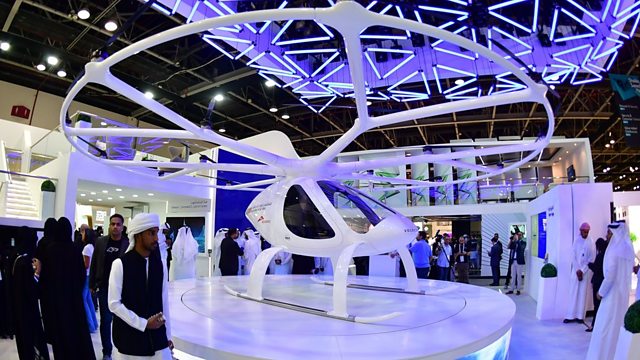 Will Flying Taxis Take Off?
The drone technology that could solve our urban transport needs
Could drone technology solve our urban transport needs? Ed Butler explores the new generation of flying cars developers hope will be ferrying commuters around major cities in the next few years. Steven Tibbitts, chief executive of Zeva Aero, and Eric Bartsch of start-up VerdeGo Aero, give the sales pitch. Steve Wright, associate professor in aerospace engineering at the University of the West of England in the UK, gives the reality check.
(Photo: Prototype drone taxi on display in Dubai in 2017, Credit: Getty Images)
How the 2008 crash shaped our world