Main content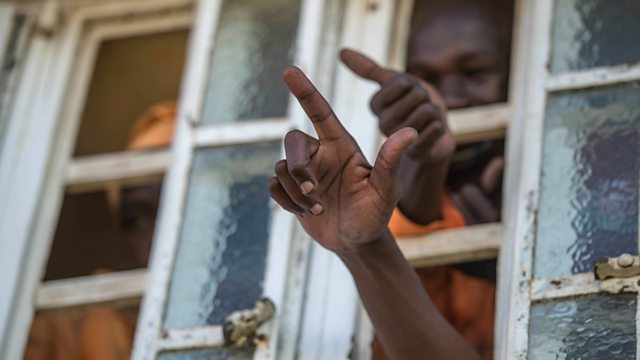 Justice on Death Row
The inmates training to be lawyers and fighting for a fairer justice system in Africa
Africa has about a million prison inmates, many of them jailed without a fair trial or proper legal representation, often because they cannot afford it.
The African Prisons Project is working to change that, establishing the world's first prison-based legal college and law firm and working primarily with prisoners in Uganda and Kenya. Susan Kigula, who was put on death row for killing her husband, used the project to overturn her conviction and regain her freedom after 16 years behind bars. She tells us her remarkable story, and we also speak to the project's founder Alexander Maclean.
Plus, we hear from Babatunde Ibidapo-Obe, who has launched an app in Nigeria offering free advice and help on legal services.
(Picture: Inmates at the Zonderwater prison in South Africa. Credit: Mujahid Safodien, Getty Images)
How the 2008 crash shaped our world