Main content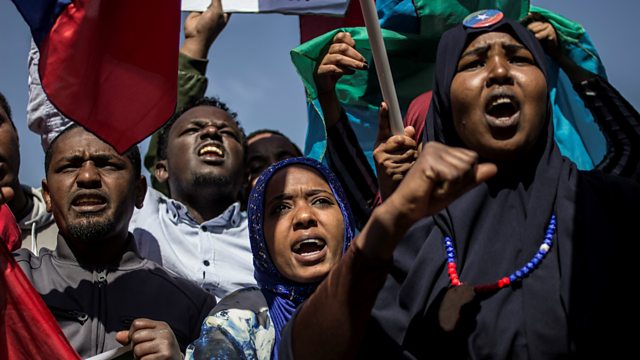 Hope for Ethiopia?
Can a new leader bring stability to a booming economy wracked by discontent and violence?
Ethiopia's economic growth has been hailed as a miracle by some, but it is a country deeply divided along the lines of ethnicity and wealth, and in recent years has been wracked by violence.
New Prime Minister Abiy Ahmed has made a public apology to the hundreds who have died and hundreds of thousands displaced, but will his words be enough to bring harmony?
We hear from an Ethiopian medical student who fled to Yemen several months ago for fear of persecution, and ask Dr Awol Allo, a human rights lawyer and émigré from Ethiopia, about the reasons for the conflict, which prompted the government to declare a national state of emergency earlier this year. Ed Butler also visits a Chinese-built shoe factory south of the capital Addis Ababa to hear about pay and working conditions.
Plus, what has been the international business reaction to the unrest? Has it deterred investment? We speak to Arusha Mehta, from clothing firm Goldmark Ltd, William Attwell from Frontier Strategy Group, and Zemenedeh Negatu, the Ethiopian-American chairman of the Fairfax Africa Fund, which invests heavily in the country.
(Picture: A protest against government crackdowns in the Oromo and Amhara regions of Ethiopia. Credit: Gulshan Khan,Getty Images)
How the 2008 crash shaped our world