Main content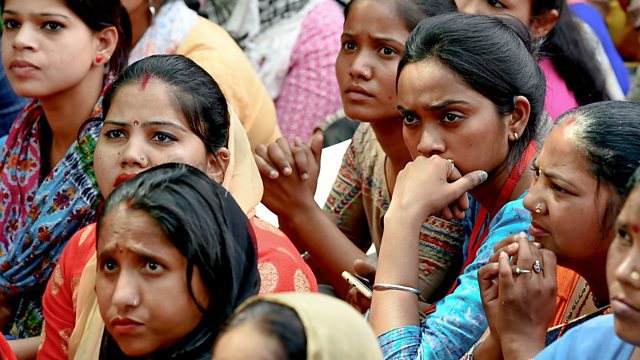 Has #MeToo Backfired in India?
How some company bosses won't hire women due to fears of sexual harassment claims.
India's women workers have joined the global #MeToo movement, but there are signs it may be backfiring, with some company bosses afraid to hire women, for fear of sexual harassment claims. And that could be one of the reasons why the number of women participating in the workforce in India has fallen from 36% to 24% over the last ten years. Rahul Tandon reports from Kalkota. Deepa Narayan, author of Chup - the Hindi word for quiet - shares insights gained by her team, after speaking to 600 women about their experiences of sexism at work and in wider Indian society. Professor Heather McGregor from Edinburgh Business School talks about office life since #MeToo and says, at the very least, people are more aware of what kind of behaviour is unacceptable and are more confident in reporting incidents of harassment.
(Picture: Women sit during a protest highlighting sexual crime in India. Credit: Money Sharma/Getty Images)
How the 2008 crash shaped our world