Main content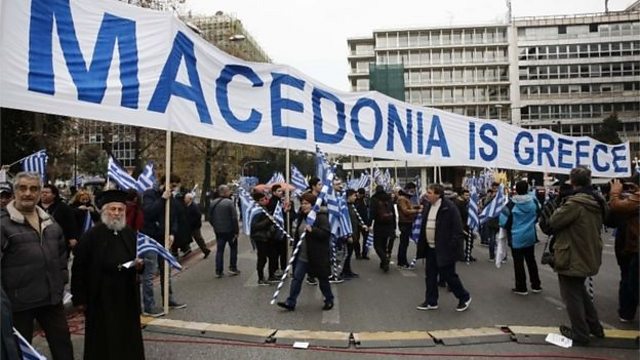 What's in a Name?
FYR Macedonia and Greece are battling over a name, but so are many corporate brands
The former Yugoslav Republic of Macedonia is keen to accelerate its path towards membership of the European Union. But there are obstacles too. Top of the list for the Balkans nation is resolving a dispute with its neighbour Greece over what the country calls itself. Our reporter Tanya Beckett has travelled to the capital Skopje to find out what's at stake.
We also hear from the founder and chair of the UK Branding consultancy BrandCap, Rita Clifton, who tells us about some high-profile naming battles to secure corporate names and trademarks, reflecting on the sometimes extraordinarily high price companies will place on defending their named identity.
PHOTO: Greeks protesting against Macedonian name. Credit: EPA
How the 2008 crash shaped our world