Main content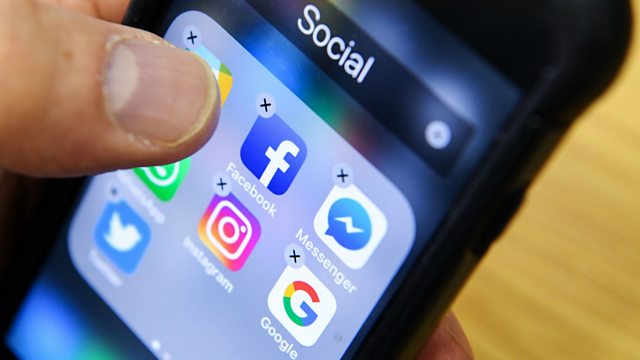 A Crisis in Tech?
Facebook, Amazon and Google shares fall further amid rising political and user pressure.
As shares tumble and talk of regulation increases, we ask whether Facebook, Google and Amazon are facing a crisis.
High-profile data breaches, falling user numbers and presidential questions over tax affairs have upped the pressure on these corporate giants in recent weeks. Bilal Hafeez, from the Japanese investment bank Nomura, tells us why he thinks their tech bubble is bursting.
Another troubled tech firm, Uber, is under pressure once again - Jeremy Wagstaff tells us that this time it is from rivals in Southeast Asia.
Plus, we take to the skies with real-life Iron Man Richard Browning, founder of tech start-up Gravity, who has set a world record in his jet-powered suit.
(Picture: A man holding a smartphone showing Facebook's logo. Credit: Kirill Kudryavtsev, Getty Images.)
How the 2008 crash shaped our world