Main content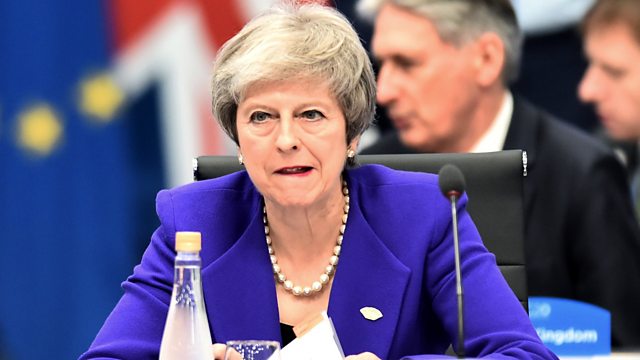 How to Be Uncertain
An economist and psychoanalyst, a soldier and a statistician give advice on how best to weather uncertain times, such as those in which Britain's Prime Minister now finds herself.
These are uncertain times. The British Prime Minister Theresa May has survived a vote of confidence in her leadership, but the future of her Brexit deal remains unknown. In the US, Donald Trump faces a hostile Congress and multiple legal threats to his presidency. Meanwhile the IPCC says the entire planet must urgently address the existential challenge of climate change, yet the path forward remains littered with obstacles.
What is the best way to weather all this uncertainty? In a programme first aired in 2016, Manuela Saragosa gets advice from David Tuckett, professor and director of the Centre for the Study of Decision-Making Uncertainty at University College London. Plus, David Spiegelhalter, Winton professor for the Public Understanding of Risk in the Statistical Laboratory, at the University of Cambridge, explains the difference between risk and uncertainty.
Lt Col Steven Gventer of the US Army tells us how soldiers are trained to deal with uncertainty in war. And, Will Borrell, founder and owner of Vestal Vodka and the owner of the Ladies & Gents bar in London, recalls how his customers reacted on the evening after the UK voted to leave the European Union.
(Picture: British Prime Minister Theresa May at the opening day of the G20 Summit in Argentina; Credit: Amilcar Orfali/Getty Images)
How the 2008 crash shaped our world