Main content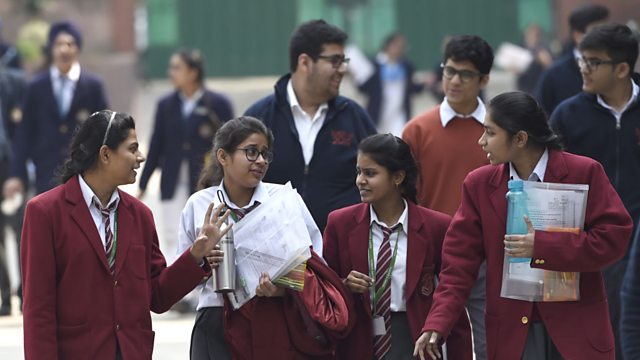 Education in India: In need of reform?
Too much emphasis on exams and academia might not develop workforce employers need.
In India experts and parents increasingly question whether the country's education system is fit for purpose.
With huge emphasis placed on college entrance exams and academic degrees - like engineering, medicine or law - Rahul Tandon explores what consequences that has on children's overall development. He visits an unorthodox school that uses Harry Potter to develop critical thinking, and he asks whether the economy would be better served by encouraging vocational training.
(Picture: Students seen coming out of the examination centre at Bharatiya Vidya Bhavan School in New Delhi, India; Credit: Getty Images)
How the 2008 crash shaped our world