Main content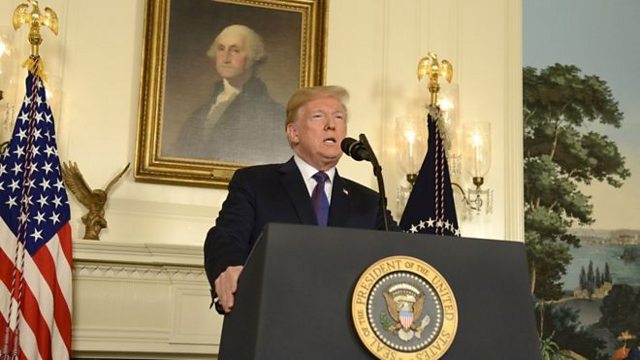 Does Trump Have a Trade Plan?
Focus shifts from China to new potential US trade sanctions targeting Russian companies
The missiles that struck Syria on Friday night have certainly shifted the international economic focus from China tariffs to new potential trade sanctions targeting Russian companies with ties to the Syrian president, Bashar al Assad. So how does this economic tit-for-tat play at a time when America is apparently preparing for economic war with China? We hear from Pippa Malmgren, head of the risk consultancy, the DPRM group in London and former economic adviser to President George W Bush in Washington. She believes that US President Trump does have a grand plan for international trade and foreign policy.
To discuss China's place in the global pecking order, we turned to Professor Kishore Mahbubani, a veteran former diplomat from Singapore and former dean of the Lee Kuan Yew School of Public Policy. He argues that China will be soon on top and the West has failed to realise it.
However, leading China-based economist, Michael Pettis from the Peking University told us he was skeptical that China would overtake the US in economic size.
PHOTO: President Trump/Getty Images
How the 2008 crash shaped our world