Main content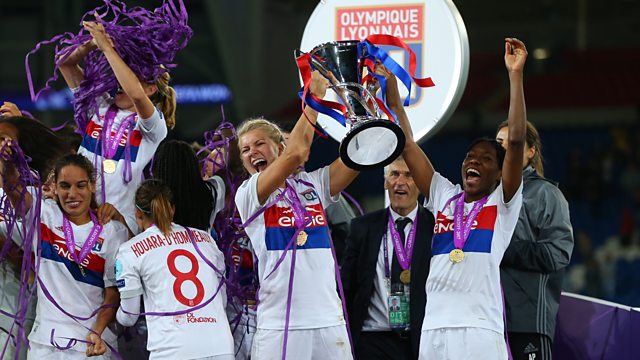 Taboos, Bans and Barriers
Ada Hegerberg has been named best female football player in the world.
Ada Hegerberg is a professional football player from Norway. In December Hergerberg won the first Ballon d'Or for women, one of football's most prestigious awards. Hergerberg sees this moment as an opportunity to encourage young girls all over the world.
Also we'll hear from Japanese student Kazuna Yamamoto about her petition that forced a tabloid magazine to apologize for a sexist article; In Afghanistan we visit filmmaker and activist Sahar Fetrat; we meet a ballet dancer bringing a much needed change to ballet slippers; plus we take a trip down memory lane to 'Soul Alley', a hangout spot for African-American GI's during the Vietnam war.
(Olympique Lyonnais' Norwegian forward Ada Hegerberg brandishes her trophy after receiving the 2018 Women's Ballon d'Or award for best player of the year. Credit: Franck Fife/Getty Images)
Podcast
How the world looks through American eyes, and the myriad and unexpected ways that the world influences the United States.