Main content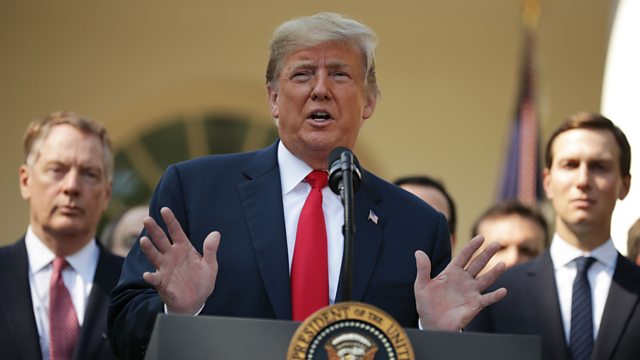 Trade and Tariffs
The US, Canada and Mexico have signed a new trade deal, but the trade war is not over yet.
The nearly 25 year-old North American Free Trade Agreement (NAFTA) is to be replaced by the US-Mexico-Canada-Agreement (USMCA). The name might be very different but US reporter Jason Margolis says the substance seems very familiar.
Also: Roland Paris, Justin Trudeau's former foreign policy advisor talks about the path to reaching the deal; we hear what the new trade deal could mean for the US auto industry; in cattle country NAFTA is still a point of contention; and we meet soya farmers on the front lines of Mr Trump's trade war with China.
(President Donald Trump speaks during a press conference to discuss a revised U.S. trade agreement with Mexico and Canada in the Rose Garden of the White House Credit: Chip Somodevilla/Getty Images)
Podcast
How the world looks through American eyes, and the myriad and unexpected ways that the world influences the United States.