Main content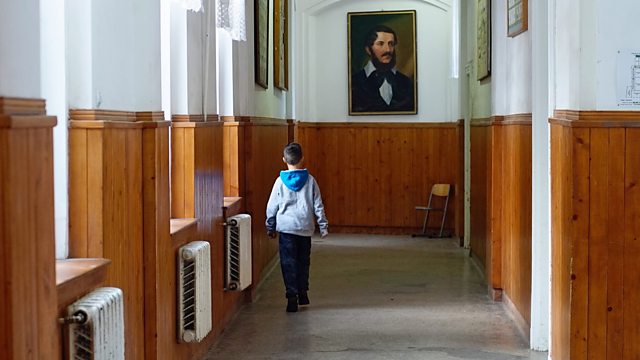 Unrest in Ukraine's little Hungary
Tensions are rising on Ukraine's western border with Hungary.
Eastern Ukraine has been under assault from Russian backed rebel forces for the past five years, but few have heard of a smaller conflict, which could be brewing in the west of the country, between Ukraine and Hungary. Some have accused the Hungarian Prime Minister Viktor Orban of trying to create a breakaway state in impoverished Transcarpathia, once part of the Austro-Hungarian empire.
Ukraine and Hungary both expelled diplomats from each other's nations, following a row over passports and a Hungarian cultural centre has been repeatedly firebombed. Lucy Ash meets people in the Ukrainian border town of Berehove and investigates whether deepening tensions could destabilise the region and further dash Ukraine's hopes of being a unified country inside NATO and the EU.
Producer: Josephine Casserly
(Image: Pupil at a Hungarian-language secondary school in Berehove in Western Ukraine walks down a corridor bearing a portrait of Lajos Kossuth, the 19th Century political reformer after whom the school is named. Credit: Balint Bardi)