Main content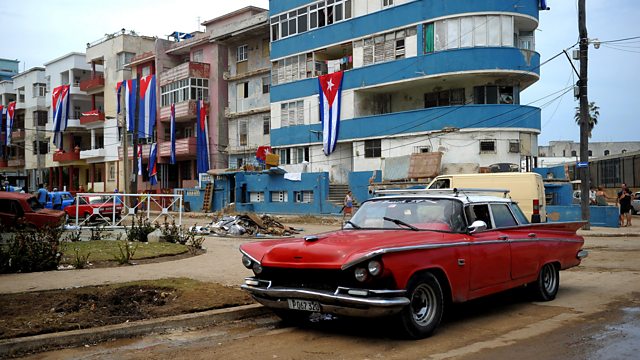 Does Cuba hold the best policy for surviving hurricanes?
After 2017 brought a string of hyper-active and destructive hurricanes in the so-called Atlantic Hurricane Season, it is said that Cuba is a world leader in both hurricane preparedness and recovery, as it has one of the lowest fatality rates.
It has been a cornerstone of their government for decades – at the heart of the model is the promotion of local level decision-making that relies on co-ordinated early warning systems, high-quality weather forecasting and community preparedness. Most notably, when disaster hits, every Cuban at every level of society has a role to play. Children are educated from a very young age of what to do in the event of a hurricane and there is an annual nationwide training to ensure plans are kept up to date. As the country also gives a particular focus to vulnerable members of society, other Caribbean countries are starting to take notice of Cuba's policy – and this model could be implemented globally.
However, Cuba's achievements may be under threat as Hurricane Irma in 2017 took Cuba by surprise and shook the foundation of its policy. Efforts to rebuild and bring the country back to order are still taking place – with some critics doubting Cuba's priorities.
Fi Glover, Martha Lane Fox and Henrietta Moore ask whether Cuba's lack of action in the aftermath prevents this policy getting their stamp of approval.
(Photo: Cubans flags are hung from balconies to dry during the cleanup after Hurricane Irma in Havana, 2017. Credit: Yamil Lage/AFP)
Broadcasts
BBC World Service

East and Southern Africa, South Asia, West and Central Africa & East Asia only

BBC World Service

Online, Americas and the Caribbean, UK DAB/Freeview & Europe and the Middle East only

BBC World Service

Online, Americas and the Caribbean, UK DAB/Freeview & Europe and the Middle East only

BBC World Service

Australasia, East and Southern Africa, South Asia, West and Central Africa & East Asia only