Main content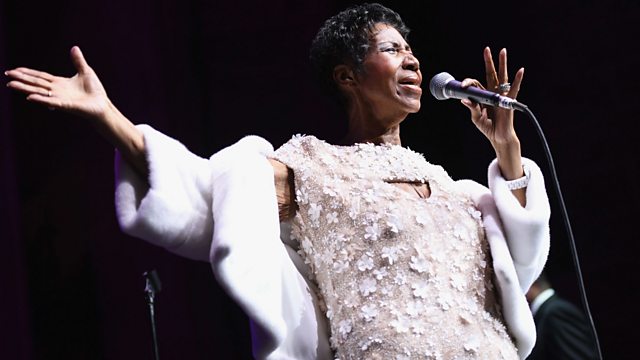 Aretha at 75
She's known as the Queen of Soul and is the female voice that other artists are in awe of. Mark Coles celebrates the music of Aretha Franklin with fans around the world.
Known as the Queen of Soul, voice artists have been in awe of Aretha Franklin for 50 years. In Aretha at 75 Mark Coles talks to musicians, fans and producers from different parts of the world about what makes her so special.
Including contributions from South African singer Lira, American musician Valerie June, record company mogul Clive Davis, producer Narada Michael Walden, singer Sarah Dash and music journalist David Nathan.
Producer: Bob Howard
Photo: Aretha Franklin, Credit: Getty Images
Broadcasts
BBC World Service

Online, Australasia, Americas and the Caribbean, UK DAB/Freeview & Europe and the Middle East only