Main content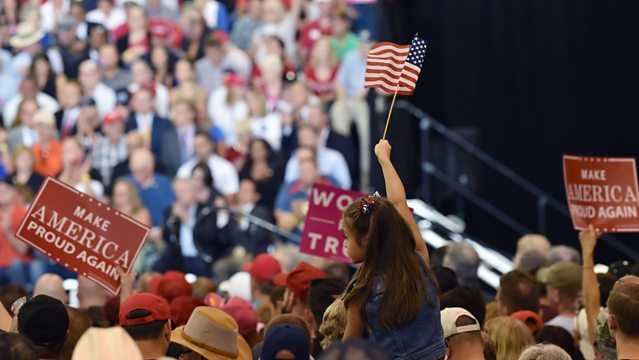 Make America Great Again
Why is the word America such a controversial one outside of the US?
For many within the US the word America means one thing - the United States of America. But President Trump's use of it as a campaign tool sparked anger to the south of the US border. For those from Mexico to Chile "America" is the continent and they too are Americans. Katy Watson explores why the US became America and what it tells us about relations with the rest of the continent in the Trump era.
Katy sees the first map of the Americas in Washington DC – regarded as the 'birth certificate of America'. She asks experts in immigration in once-Mexican California how the separation of identity occurred. Katy visits the Mexican hub of Los Angeles, where English is rarely spoken, and in Mexico she speaks to a former president, a historian and businesses who are using Trump's rhetoric over America to their own marketing advantage.
Broadcasts
BBC World Service

Online, Americas and the Caribbean, UK DAB/Freeview & Europe and the Middle East only

BBC World Service

Australasia, East and Southern Africa, South Asia, West and Central Africa & East Asia only

BBC World Service

Australasia, East and Southern Africa, South Asia, West and Central Africa & East Asia only