Main content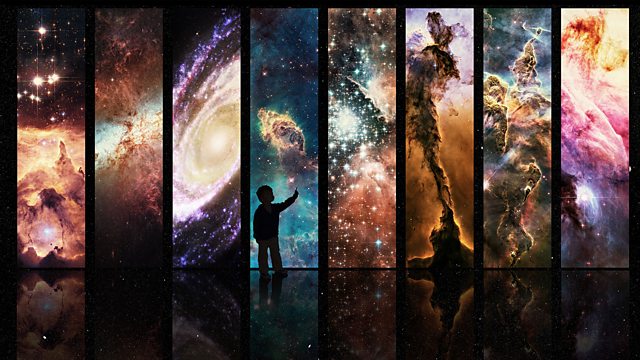 Why Does Dark Matter, Matter?
Scientists have been searching for dark matter for decades, but will finding make a difference to our lives? Armed with a boiler suit and hard hat, Marnie Chesterton investigates.
Scientists have been searching for dark matter for 80 years, so CrowdScience wondered whether they could find it faster. Armed with a boiler suit, hard hat and ear defenders, Marnie Chesterton travels over a kilometre underground into a hot and sweaty mine to see how we could catch dark matter in action. She investigates various theories as to what it might be with popping candy and gazes at galaxies to determine how we know it exists in the first place. But most importantly, she questions whether it really matters. And, as our Singaporean listener Koon-Hou askes, what impact would finding it have on our everyday lives?
Presenter: Marnie Chesterton
Producer: Graihagh Jackson
(Photo: Finding dark matter could have galactic implications. Credit: Getty Images)
Broadcasts
BBC World Service

Online, Americas and the Caribbean, UK DAB/Freeview & Europe and the Middle East only

BBC World Service

except Australasia, East and Southern Africa, News Internet & West and Central Africa
Podcast
We take your questions about life, Earth and the universe to researchers hunting for answers at the frontiers of knowledge.