Main content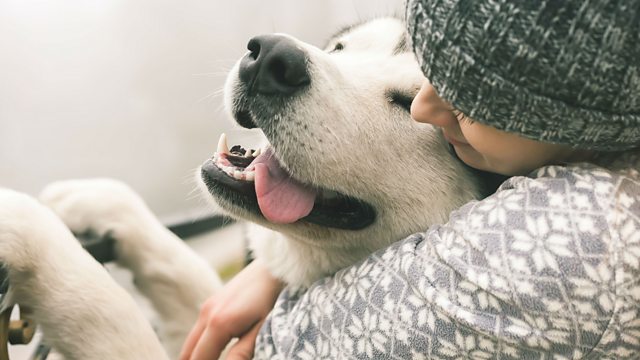 Why Does My Dog Love Me?
Dogs are our best friends. But why do they fit so seamlessly into human life? CrowdScience looks at the unique canine behaviours that make them the perfect companions.
Dogs have been living and working with humans for thousands of years. But they're much more than just pets. As any dog owner will tell you, the bond we have with our canine friends is often so strong that they feel more like family.
So how is it that dogs have come to fit so seamlessly into human life?
That's what CrowdScience listener Peter Jagger in the UK wants to know, and Marnie Chesterton is off to sniff out some answers. She starts by revisiting a previous episode of CrowdScience based in Sweden, where she saw the dog-human bond come alive during a moose hunt. She then heads to the Dog Cognition Centre in Portsmouth to discover how a unique and often unconscious communication system helps our dogs to understand us. Finally, Marnie finds out about the fate of dogs that are no longer wanted by their humans. After thousands of years of domestication, can they ever live without us?
Presenter: Marnie Chesterton
Producer: Anna Lacey
(Photo: Image of young girl with her dog, alaskan malamute. Credit: Getty Images)
Clips

Broadcasts
BBC World Service

Online, Americas and the Caribbean, UK DAB/Freeview & Europe and the Middle East only

BBC World Service

except Australasia, East and Southern Africa, News Internet & West and Central Africa
Podcast
We take your questions about life, Earth and the universe to researchers hunting for answers at the frontiers of knowledge.