Main content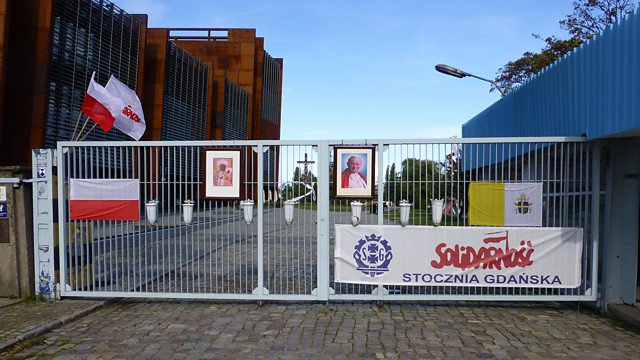 Europe's Illiberal Democrats: Poland
Poland has been accused of threatening the rule of law, among other things. Is it sliding towards autocracy or just on a different, democratic path, asks Naomi Grimley.
Is Poland sliding towards autocracy, or just on a different democratic path? The government has been accused of a "systemic threat to the rule of law" and of undermining other democratic values which it signed up to when it joined the European Union in 2004. Earlier this year thousands took to the streets to protest over government plans to reform the judiciary. Critics say the independence of the courts is under threat but the governing Law and Justice Party argues it is simply clearing out the old order, left over from Communist times.
Naomi Grimley talks to a pop star who says she was disinvited from a leading music festival after protesting against plans to make abortion completely illegal, including in cases of rape or incest. She visits a new museum about World War Two, which has provoked controversy. Its first director lost his job amid government criticism that the museum was "not Polish enough" and that it focused too much on the suffering of civilians, rather than of the military.
Those who support the Law and Justice Party point out it convincingly won the election and still rides high in opinion polls. They argue that the government has the democratic right to implement its programme of reforms. The economy keeps growing and new government measures, such as child benefit payments, have found favour with the public as they provide a genuine boost to families. But the EU still worries that Poland wants all the economic benefits of membership whilst it backslides on key democratic values. Or is the country simply embracing a new model of politics popular with voters?
(Photo: A gate at the Gdansk shipyard)
Producer: Arlene Gregorius
More episodes
Next
You are at the last episode
Broadcasts
BBC World Service

Online, Americas and the Caribbean & Europe and the Middle East only

BBC World Service

Australasia, East and Southern Africa, South Asia, West and Central Africa & East Asia only