Main content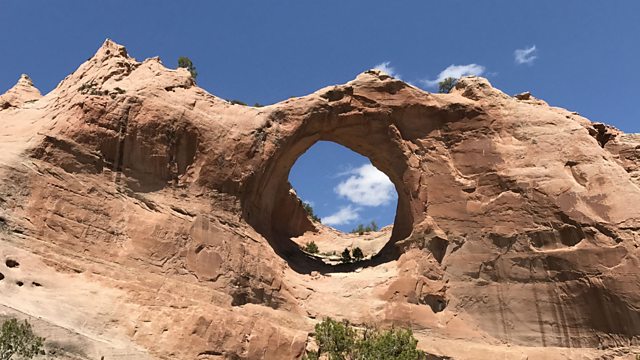 I Speak Navajo
"Growing up and not speaking the language, I felt this loss or this void," Nanobah Becker explores what "I Speak Navajo" means today.
Nanobah Becker discovered that the voices of her grandfather and great-grandfather were among a collection of recordings in the ethnomusicology department, while she was studying at Columbia University. Knocking on the door that day and asking for them back began a process of cultural realisation for her whole family.
Nanobah is a Navajo film-maker who did not learn Navajo. For her parents generation, those who did speak their own language at school were beaten, had their mouths washed out with soap and forced to wear signs around their necks that read "I speak Navajo".
Today though, "I speak Navajo" is a sign of honour. This resurgence of Navajo culture has created a new pride amongst the Navajo nation, but it is still in a precarious position. With the loss of speaking generations, it is now imperative that this youngest generation learn and pass on to their children to ensure the survival of the Navajo language. Those of Nanobah's generation that are struggling the most; without their own language they are often considered "not Navajo enough" by their own clans.
She travels from Albuquerque, New Mexico to Window Rock and Tahajilee in the Navajo Nation, to ask what "I speak Navajo" means to remaining generations. They meet musicians, artists and native speakers from a variety of backgrounds, learning along the way that there is real power of language and music.
(Photo: The landscape at Window Rock. Credit: Hana Walker-Brown)