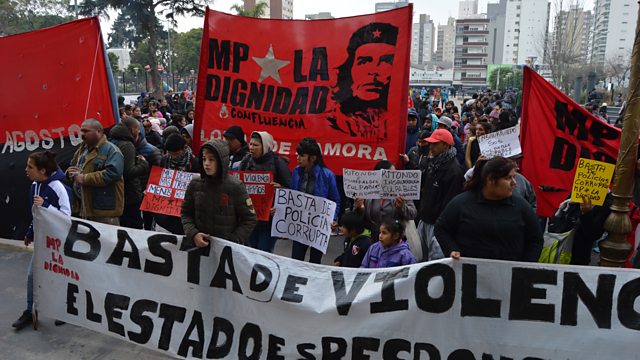 Aymara and the Ants
How Aymara Val and her neighbours are fighting for better jobs, sewage and water systems.
All over the world women hold families together, work hard all hours of the day and have little power to change their lives for the better. To make that happen they need to organise. In a small corner of the Buenos Aires district of Argentina one woman has achieved something remarkable by doing just that.
Aymara Val has been working with her neighbours to change their living conditions for eight years. The women have fought for sewage and water systems in a community where a truck is the normal source of water. They are starting cooperative businesses to create steady and liveable incomes for themselves. They meet every week to discuss the challenges they face as women in a sexist and macho society. They march to demand the government stop the onslaught of femicides and gender-based violence. And now they're showing up at the ballot box with a new party and a chance to make new policies and change their world.
Argentinians call it 'ant work.' When ants work together they are invincible.
Presented by Zoe Sullivan, as part of the 100 Women season.
(Photo: Protest in front of the Lomas de Zamora City Hall)