Main content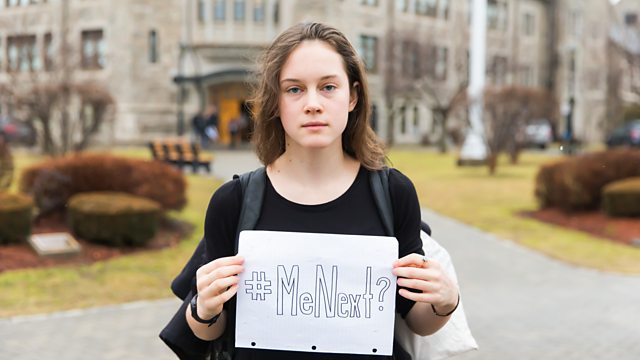 American Students Rally for New Gun Measures
The recent mass shooting at a Florida school has led to new campaigns, organised online, to change US gun legislation. Will it have an impact where others have failed?
After every mass shooting in America there is a familiar cycle of political debate and usually, little action to change the country's gun laws. But after a shooting at a high school in Florida killed 17 people, students across America have come together using social media. They're saying 'enough is enough', using online organising tools and taking to the streets. But there are powerful forces in favour of keeping existing laws or even loosening current restrictions. So will the students have a real impact on the gun control debate after the news moves on?
Plus a look at an app designed to give people anonymous feedback online. It hit the top download charts in dozens of countries but is now down from two of the biggest online stores, the ones run by Apple and Google, in the wake of allegations of teenage bullying. We have an exclusive interview with the CEO of the company which developed Sarahah.
Presenter: Jonathan Griffin
Reporters: Kelly Leigh-Cooper and Elizabeth Cassin
Producer: Anisa Subedar
Photo: Violet Massie-Vermeer
Photograph by Deborah Lowery
Broadcasts
BBC World Service

Online, Americas and the Caribbean, UK DAB/Freeview & Europe and the Middle East only

BBC World Service

East and Southern Africa, Australasia, South Asia, West and Central Africa & East Asia only