Main content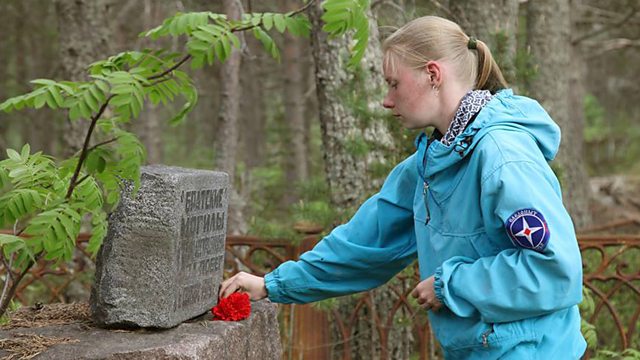 The Red and the White: Britain's Arctic Prison
When Allied soldiers went to Russia near the end of World War One, they did not expect to fight the Bolsheviks, yet they opened the first concentration camp on Russian soil.
In this episode Lucy Ash visits the island of Mudyug in the White Sea. Back in the Soviet era, boatloads of day-trippers came here to visit a museum. It was based around the remains of a prison camp - and one that is very different from the decaying Gulag camps scattered across north Russia and Siberia. For one thing, it was set up as far back as 1918. Even more remarkably, many jailors were not Russian. They were foreign troops. Bizarrely one French officer at the camp later created the world's most famous scent, Chanel No 5, inspired by his experiences in the Russian Arctic.
However, conditions were horrific - locals called the place Death Island. Overall about 1,000 people, suspected of siding with the Bolsheviks, were imprisoned here. Up to 300 inmates died, some of frostbite or diseases such as typhus. Others were shot trying to escape, like the great-great-uncle of Marina Titova.
Producer: Natalia Golysheva
(Photo: Marina Titova places flowers on a plaque commemorating her relative who was shot trying to escape from the Mudyug camp. Credit: Alexey Sukhanovsky)
Last on
BBC World Service
Americas and the Caribbean
Broadcasts
BBC World Service

except News Internet

BBC World Service

except News Internet

BBC World Service

except News Internet

BBC World Service

Americas and the Caribbean