Main content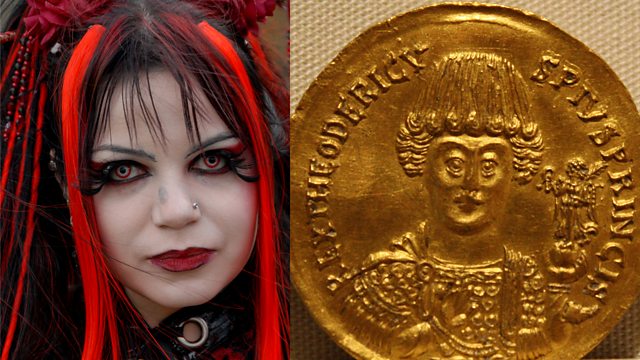 The Original Goths
The history and legacy of the Goths with Bridget Kendall, David Gwynn, Janina Ramirez, and Mischa Meier.
The Goths were a Germanic tribe infamous for their brief sack of Rome in 410 AD but their cultural and political influence was felt throughout Europe for centuries. They re-shaped the Balkans, preserved the Roman way of life in Italy and presided over a cultural flourishing in Spain. But how, many centuries after their demise, did they come to give their name to an important architectural style in medieval Europe and, in the 20th century, to a subculture popular all over the world?
Bridget Kendall talks all things Gothic with David Gwynn, historian at Royal Holloway, University of London and author of Goths, the Lost Civilisation. Also on the panel, Janina Ramirez, cultural historian, broadcaster and author who focuses on the Middle Ages, based at the University of Oxford, and Mischa Meier, professor of ancient history at the University of Tubingen in Germany.
(Photo credits: Goth girl - BBC, Gothic King Theodoric coin - Mark Cartwright)
Last on

BBC World Service
East and Southern Africa, South Asia, West and Central Africa & East Asia only