Main content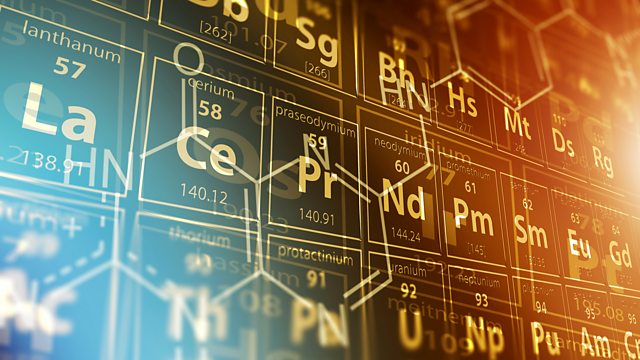 The Alphabet of Chemistry
History of the Periodic Table of the elements. With Quentin Cooper, Hugh Aldersey-Williams, Eugene Babaev, Michael Gordin and Ann Robinson.
The Russian chemist Dmitri Mendeleev attempted nothing less than to pull apart the fabric of reality and expose the hidden patterns that lie beneath everything in existence, from shoes and ships and sealing wax to cabbages and kings. The result was something known to almost everyone who has ever been to school: the Periodic Table of the elements. But why this particular arrangement? And why is it still the foundation of chemistry?
Quentin Cooper is joined by Hugh Aldersey-Williams, who since he was a teenager has collected samples of elements and has drawn on his samples and knowledge to write Periodic Tales: The Curious Lives of the Elements;
Michael Gordin, Professor of History at Princeton University and the author of A Well-Ordered Thing: Dmitri Mendeleev and the Shadow of the Periodic Table;
Ann Robinson, Historian at the University of Massachusetts studying the development of the periodic table;
And Eugene Babaev, Professor of Chemistry at Moscow State University who maintains both Russian and English websites on Mendeleev and his work.
Photo: Periodic Table Concept Illustration. (Getty Images)
Last on

BBC World Service
East and Southern Africa, South Asia, West and Central Africa & East Asia only
Presenter Quentin Cooper's watch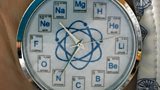 Quentin's watch, which he mentions in the programme.